Leadership of St. John's
The Rev. Matthew Frey-Priest
Rev. Matthew Frey joined St. John's on April 7, 2019. He comes to us from the Church of the Redeemer (Eagle Pass, Texas) where he has been for the past 3.5 years. Ordained in December, 2002, Rev. Frey holds a Masters of Divinity from Trinity Episcopal School for Ministry (Ambridge, PA), a Master of Arts in Elementary School Counseling and a Bachelor of Arts both from the University of Northern Colorado. He has held pastoral leadership positions (rector, assistant rector, school chaplain, and director of discipleship) in parishes in Pennsylvania and Texas prior to his position in Granby.
Personal and professional interests and qualifications include, but are not limited to, certification as a "Daring Way" facilitator, a presenter for a Faith Based Response to Mental Illness (NAMI), membership in the United Way's child abuse coalition, school counseling, and education. He is fluent in both English and Spanish.
Rev. Frey is married to Katherine, and the father of 2 grown sons.
Rev. Kaye Piper-Deacon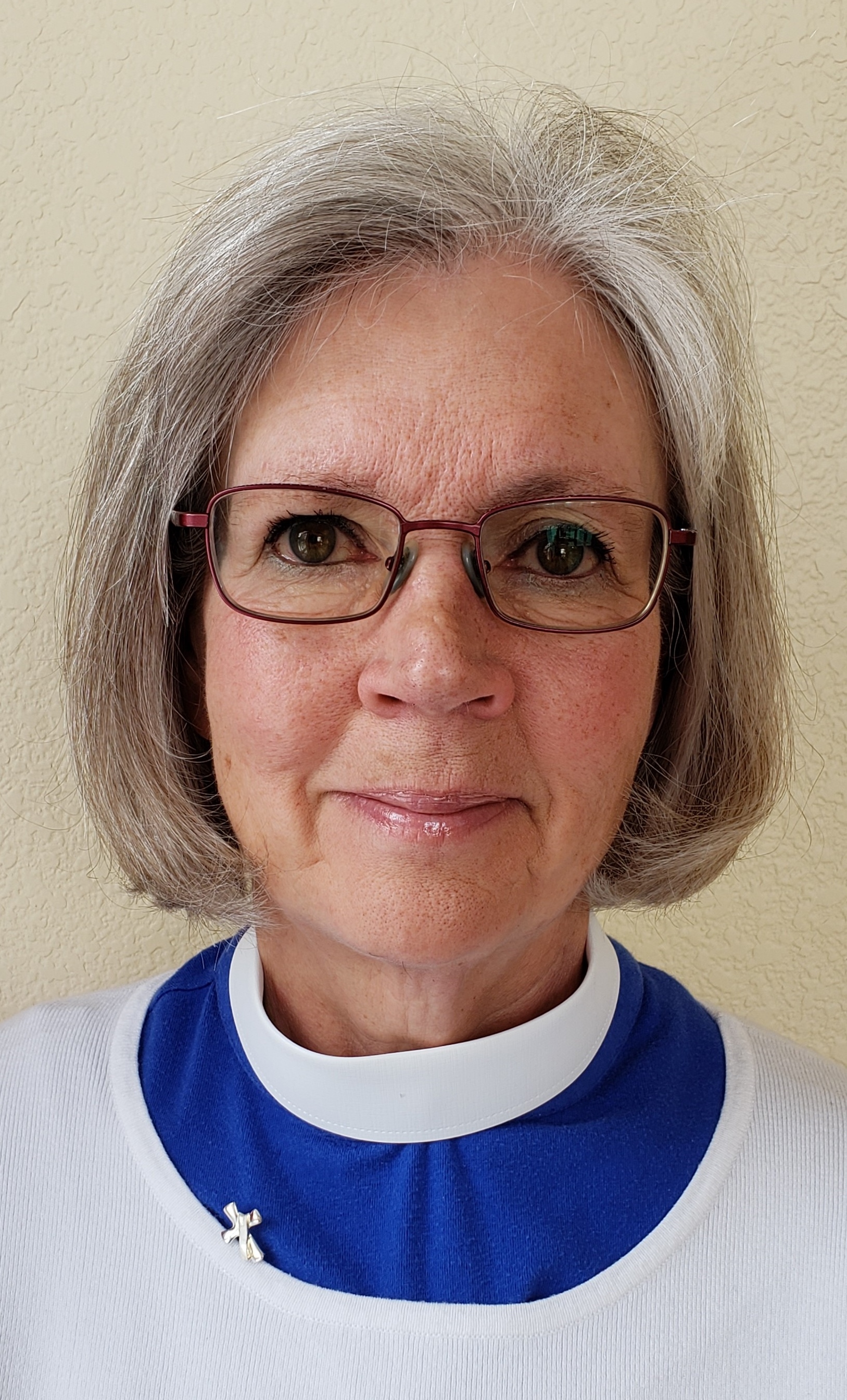 Rev. Kaye Piper was ordained a deacon in 2017. As a deacon she is involved with many of the ministries at St. John's;
She has a focus in assisting Latino immigrants with basic necessities and providing needed information concerning citizenship and rights. English as a Second Language is taught by several volunteers from St. John's.
Kaye also offers spiritual and pastoral care at the Cliffview Assisted Living Center, Kremmling Hospital and in their skilled nursing facility. She also facilitates Pastoral care and prayers at the Care Giver Support Group meetings in Granby. During the winter months she teach children with disabilities to cross-country ski, and facilitates a prayer chain within the parish.
Kaye and her husband Gary live in Granby.
Lay Leadership
St. John's lay leadership is known as our Vestry. The Vestry members are elected annually, with the exception of the Sr. Warden who is appointed by the Rector. The lay leaders are as follows:
Betsy Pettit - Senior Warden
Matt Hansen - Junior Warden
Gary Piper - Treasurer
Pam Hanson
Teri Jurgens
Jane Barnard
Ann Gerleman
Lorie Wheeler
Elaine Skoch